Temasek Polytechnic ········· Studio Project
Spec Work
SSO : Adventure in the Magical Kingdom

Leaving music in the hands of children.

A campaign to promote SSO's Concert for Children series, encouraging kids to be a part of musical experience instead of just being listeners. I created deliverables to promote participation and imagination, allowing the kids to take charge of the story they hear.

The musical families were personified to create the background for the music's narrative and the rest is up for the children to fill in.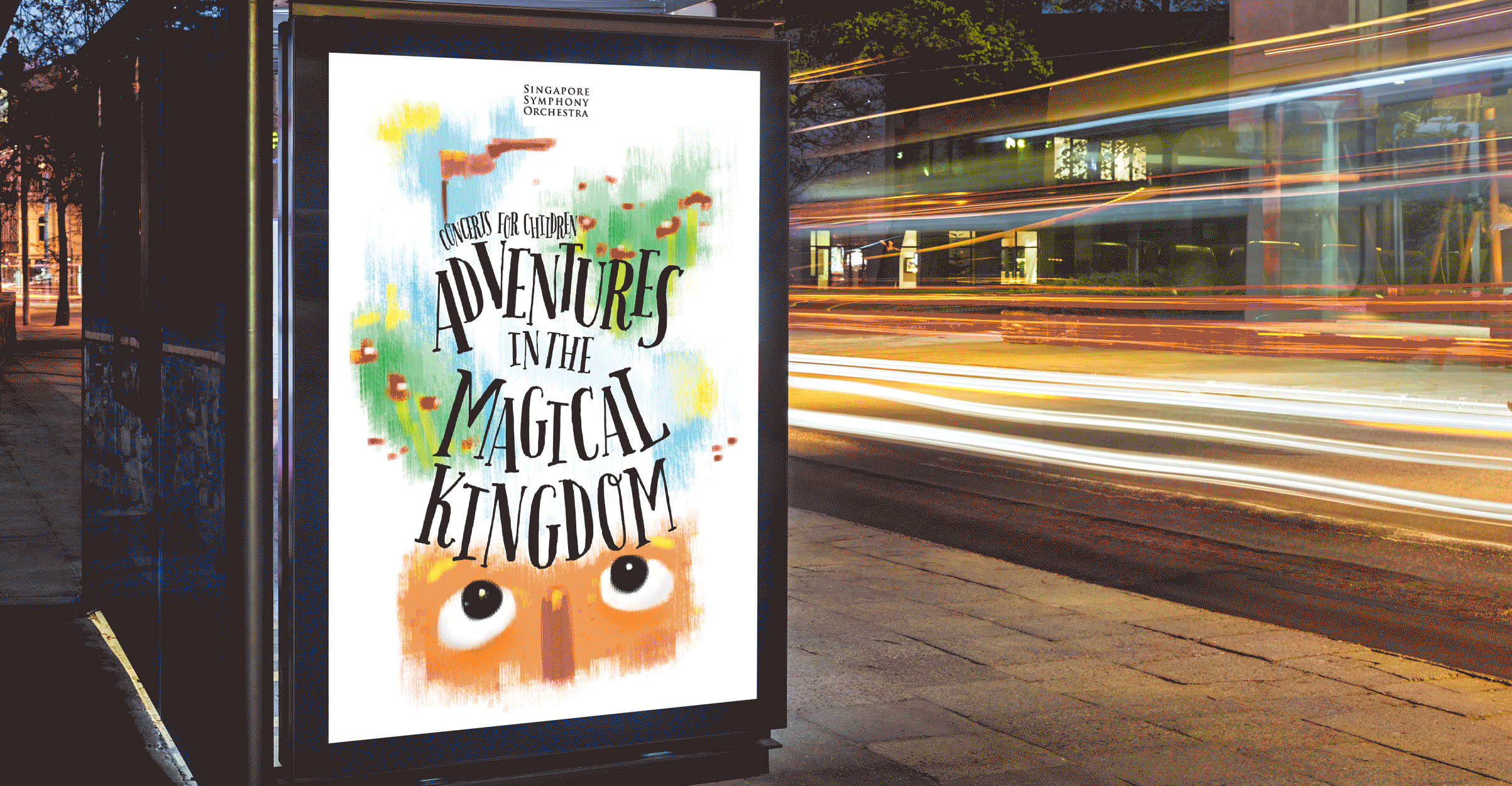 PROPERTY OF KANEKO KEN // SINGAPORE, SINGAPORE 2017 — .