KEN KANEKO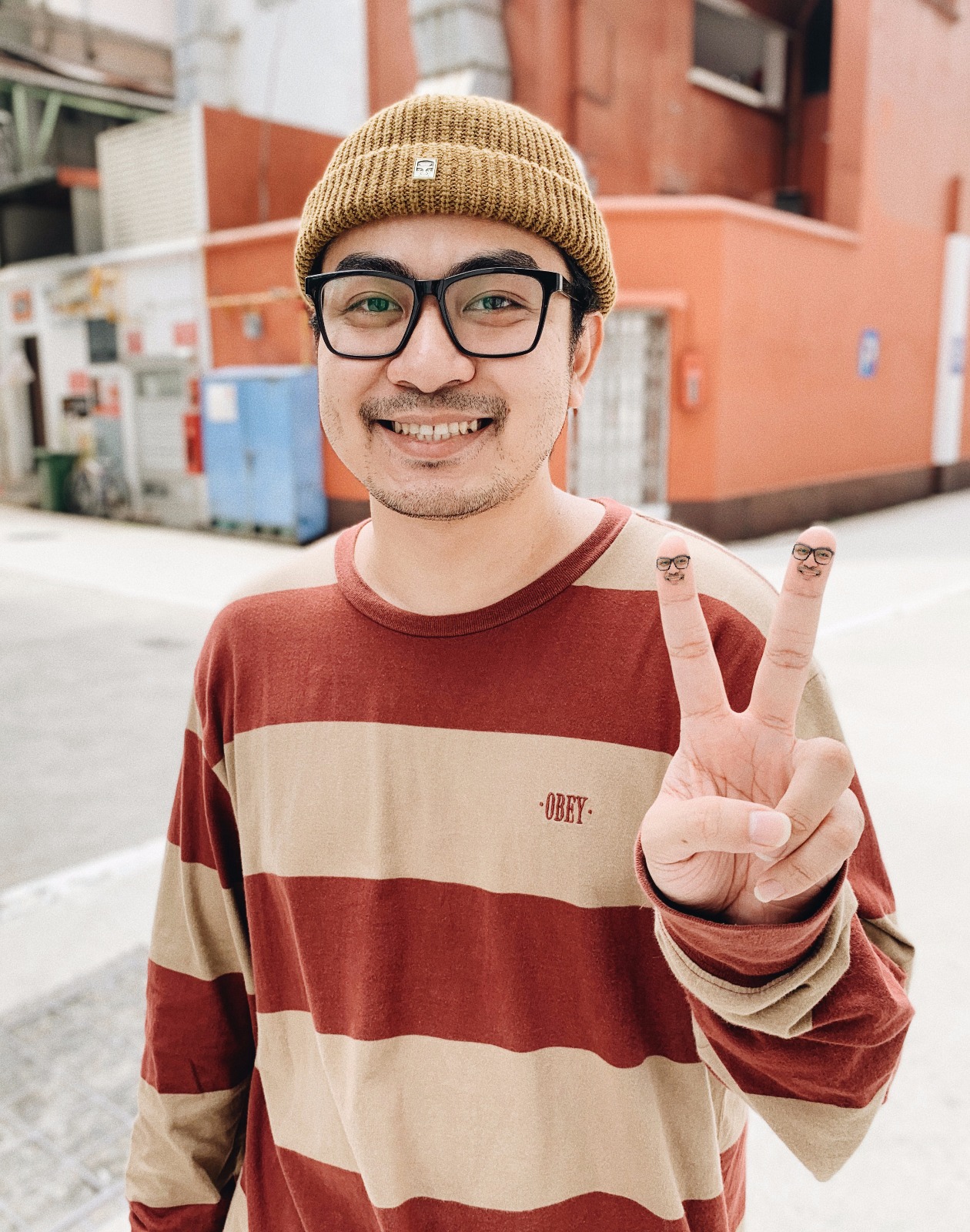 –
A work-in-progress Art Director, with a strong background in illustration and design. With a utility belt of skills and thirst for knowledge, I am ready to learn how to be more like Batman and less of a Handy Manny.
Graduating in 2016 from Temasek Polytechnic's School of Design, I began freelancing as an illustrator and designer for multiple projects where I learnt more about a variety of businesses from travel to craft beers. During my National Service, I was put in the SCDF's Multimedia Crew, where I got to improve my grasp on production, photography, motion design and storyboarding for 2 years.
After my service in late 2018, I started my first gig at Edelman Singapore, as a Junior Art Director. Together with my team, we boosted Edelman's creative offerings to accounts like Traffic Police, Arla, HP, Nissan, National Arts Council and Harley Davidson.
I want to tell stories and bring the best out myself and the world I live in. New to the game, pumped and fresh with ideas, I'm ready to take on whatever creative obstacles may come. *Queue Eye of the Tiger*
*Insert fun fact part of bio here to be more relatable*
I was in a wind band for 5+ years but I'm deaf in my left ear. Favourite movie is a tie between Rocky Horror Picture Show and Clue (1985). Favourite food is everything Filipino.
Art Direction
Illustration
Graphic Design
Motion Graphics
Photography

Contact

theokenak@gmail.com

Education

Temasek Polytechnic
Diploma in Visual Communication
2013 — 2016

Anderson Secondary School
GCE 'O' Levels
2009 — 2012

Achievements

One Show
Portfolio Night
All-Stars 2019

Valedictorian
Temasek Polytechnic
School of Design
Graduating batch of 2016

Director's List
Academic Year 14/15
Temasek Polytechnic
School of Design

Features
Stickerbomb 3 Book

Softwares

Photoshop
Illustrator
InDesign
Lightroom
After Effects
Premier Pro
Microsoft Office

Experience

2019
Mullenlowe Singapore
Art Director
(Jul '19 — Present)

2018

Edelman Singapore
Junior Art Director
(Jul '18 — Jul '19)

2017

SCDF
Multimedia Specialist
(2016—2018)

Freehouse
Freelance Designer

Temple Cellars
Freelance Designer

Adobe (USA)
Freelance Designer

2016

Google
Event Illustrator

Pupil People
Freelance Illustrator

Brand Union (Singapore)
Freelance Illustrator

Tripple
Freelance Illustrator

fFurious
Freelance Illustrator

Temasek Polytechnic GCV
Freelance Graphic Designer

2014

fFurious
Graphic Design Intern

2015

Simply Wine Pte Ltd
Freelance Designer







PROPERTY OF KANEKO KEN // SINGAPORE, SINGAPORE 2017 — .